April 20, 2022
Business Loan APR: How to Easily Calculate Your Loan Cost
The APR for your small business loan represents the total cost of your loan on an annual basis. If you're taking out a loan to fund your company's growth, it's crucial to weigh the small business loan APR as part of the overall cost.
If you want to learn more about typical business loan APR rates, keep reading to learn how you can prepare for this part of the application process.
What is Business Loan APR?
APR stands for annual percentage rate and refers to the lender's yearly rate when you take out a business loan.
The APR for your small business loan includes all fees associated with your loan, including origination fees and interest.
While some small business owners look only for low monthly payments and interest rates, understanding small business loan APR rates can help you better understand your business loan cost. Essentially, APR is your business loan rate, plus any fees associated with your loan rolled into one number.
Some small business lenders could offer lower interest rates than others. Still, their additional service fees might make the loan more expensive than a lender with higher interest rates but no extra fees. That's why it's essential to compare the APR and not just the interest rate.
When determining the APR for your loan, your business loan lender will use factors like your credit history, approved loan amount, loan term, and state of residence. They are required to disclose your APR when issuing a small business loan.
How Does Business Loan APR Differ From Personal Loan APR? 
Personal loans and business loans operate slightly differently. The lender must review your personal credit score and history to provide you with a personal loan offer. In comparison, business lenders evaluate your 
personal and business credit scores
 when you apply for a business loan, making it slightly more challenging to obtain.
In terms of APR, the percentage range for business loans is slightly different from that of personal loans, though your exact APR is dependent on your lender and financial history. However, it would be best to consider the APR for both loan types before accepting an offer.
What Are The Most Common Business Loan APRs? 
Like fixed or variable interest rates, business loan APRs can be fixed or variable. While a variable business loan APR could be lower than loans with a fixed rate APR, opting for a variable rate means that your APR is subject to change.
Lending to small businesses is risky for banks. Since lenders' funds are less secure when they lend to small business owners, small business APRs tend to be somewhat higher than those for personal loans.
Many business loan lenders offer competitive APRs to attract new customers, so comparing rates is prudent. Here are the average business loan APRs of some popular lenders:
American Express

: 6.98% to 19.97%

Wells Fargo

: 7.00% to 22.99%

SBA Loans

: Varies between Prime Rate + 2.25% and Prime Rate + 4.25% depending on term length and business revenue amount.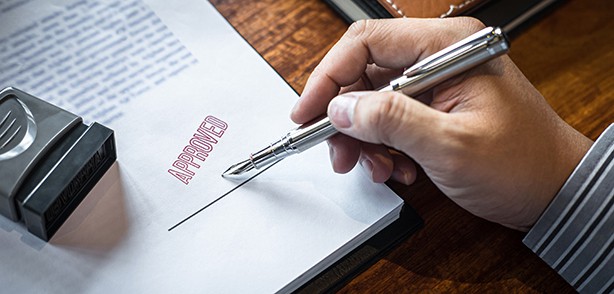 How Do I Know If I Have "Good" APR For My Small Business Loan?
Your small business loan APR will be determined partially by your financial history, although your lender will ultimately determine how favorable your APR is. To determine if you're getting the best APR for your business, consider the following:
Have you compared rates among all available lenders

? Because you'll be quoted a different rate depending on your business size and credit history, the only way to know if you're getting a "good" APR is to compare quotes between lenders. Try getting information from a mix of traditional and online lenders so you have different rates to compare.

Have you considered monthly costs

? Even though one lender might offer you a lower APR if the loan term is shorter and raises your monthly payments, that might not be a good option for your business. The best small business loan is one that you can afford. Make sure you're adding monthly loan payments into your 

business budget

 to determine if it's the right loan for you.