August 16, 2021
SBA Community Advantage Loans: How Do They Work?
SBA Community Advantage Loans are guaranteed microloans that provide loan amounts up to $250,000 for qualifying small businesses. In addition, they're a great resource for businesses that have been unable to secure financing elsewhere. SBA stands for the Small Business Administration, which is an American government agency that works to provide loans to small businesses. There are different types of SBA Advantage loans, with "Community" loans being among the newest options available.
Community Advantage Loans
 are "mission-focused," provided through community lenders, and place special emphasis on providing resources to startups and other businesses located in underserved areas. When it comes to serving such communities, running a successful business can be an immense social good. Due to this, the SBA wants to provide these businesses with financing so that they can flourish. In this post, we'll explain what SBA Community Advantage Loans are, how to qualify, and how you can apply for them.
How to Qualify and Apply for an SBA Community Advantage Loan:
What Does "Mission Focused" Mean?
Community Advantage Loans are mission focused and place special emphasis on high-need areas. For example, urban inner-cities often lack access to resources. Similarly, some rural areas can face similar challenges. That's why Community Advantages Loans have been set up to support businesses operating in such underserved communities. Businesses often struggle to establish themselves in downtrodden communities. High crime rates, low purchasing power, and other challenges make it difficult for businesses to succeed. With Community Advantage Loans, the SBA hopes to increase success rates in underserved markets. As businesses thrive, they will be able to hire more people and provide additional resources to the area that they're based in.
Quick Facts About SBA Community Advantage Loans:
Let's look at some of the key attributes of the SBA Community Advantage Loan program:
SBA Community Loans are currently in the pilot phase.
The SBA is testing their effectiveness.
These loans range from $50,000 to $250,000 dollars
The SBA will guarantee up to 85 percent for funds at $150,000 or below, and 75 percent for all loans greater than $150,000.
The SBA places special emphasis on startups struggling to secure funding elsewhere.
What Are the Payment and Interest Rate Loan Terms for This Loan?
Since SBA Community Loans are guaranteed by the government, interest rates are often lower than other financing options. This is because risks are limited for the lender. Typically, interest rates for an SBA community loan are set between 8 to 11 percent. Maximum interest rates are set at the Prime Interest Rate + 6 percent. The United States Prime Rate was set at 4.5 percent as of December 31, 2017. This means that the maximum interest rate for an SBA Community Advantage Loan would have been 10.5 percent. This is quite affordable for a business loan. The total amount provided by the Community Advantage loan cannot exceed $250,000. For working capital, maturity is typically set at 10 years. For machinery, maturity is set at either 10 years or the useful life of the equipment purchased. However, the terms can go up to 25 years for real estate investments.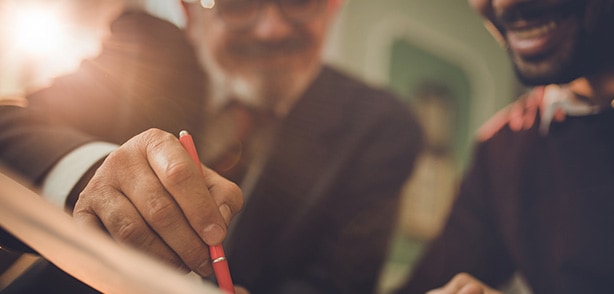 How Do You Qualify for SBA Community Loans?
To qualify for an 
SBA loan
, you'll need to meet the following requirements. Please note, meeting the SBA's requirements doesn't guarantee approval.
Be a for-profit business
Own a small business that has under 500 employees and less than $15 million in assets.
Conduct business in the United States.
Business owners must have invested equity.
Must not be involved in certain industries, such as adult entertainment and political activities.
Typically, the SBA provides funding to small businesses that have applied for traditional small business loans but have been rejected. To qualify for a Community Advantage Loan, you may need to prove that you applied for funding elsewhere but were unsuccessful.
What Do You Need to Apply for an SBA Community Advantage Loan?
Community Advantage Loans are provided through community advantage lenders that will assess you in the same way that they would evaluate any business loan. Factors that will likely be examined are:
Your personal credit score and business credit score
Current debt levels and payment history
Business revenues and profits
Your business vision and growth plan, including cash flow projections
Need help finding an SBA lender before you submit your loan application? The SBA offers an easy-to-use 
Lender Match tool
. Simply click on the link and fill out the required forms.
Conclusion: Remember That SBA Loans Aren't Your Only Option
The SBA is a great resource for small business owners. They offer a variety of resources besides financing, so make sure you thoroughly peruse their website and consider your financing needs. Not everyone will qualify for a Community Advantage Loan, however. Even among those that do, not everyone will be approved after applying for a loan from the SBA. Even if you're approved, the funding might not be enough to satisfy your needs. Fortunately, there are a variety of other business financing options available. Traditional 
small business loans
, 
merchant cash advances
, and credit cards are some of the more popular options.
Has your business received a community advantage loan? Tell us about the experience you had while applying in the comment section below!
Editor's Note: This post was updated for accuracy and comprehensiveness in August 2021.