February 16, 2022
The Pros and Cons of SBA Disaster Loans for Business Owners
Insurance may pay for some expenses, but you still may require additional financing. Thus, to fully afford to rebuild your business, you're going to need additional capital. Due to this, a 
disaster loan from the Small Business Administration
 (SBA) may be a viable funding option. However, as with any financial decision, you should weigh the pros and cons of SBA disaster loans before you apply. In this post, we'll review those pros and cons of SBA disaster assistance, so you can make a well-informed decision about how to afford 
your business's disaster recovery
.
What is an SBA Disaster Loan?
If your business is damaged or destroyed due to a hurricane, flooding, fire, or drought, you could qualify for a SBA Disaster Loan. To qualify, you'll need to prove that your business is in a declared disaster area. In addition, the SBA will want to know how your business has been negatively affected by this disaster. In some cases, small business owners can seek 
FEMA small business loans
 as well. Typically, you'll only qualify for this program if you don't qualify for other SBA loans. In addition to natural disasters, many business owners have sought disaster assistance due to the economical challenges caused by the COVID-19 pandemic. Currently, if you own a small business or non-profit based in the U.S. with 500 or fewer employees, you may qualify for the COVID-19 Economic Injury Disaster Loan (EIDL).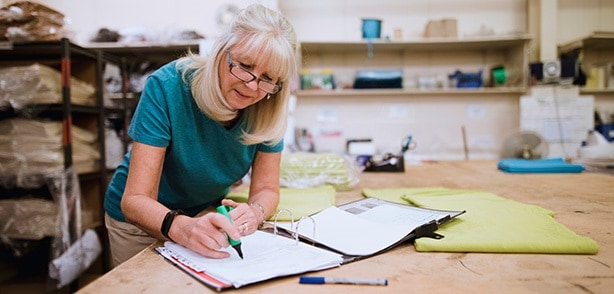 The Pros of SBA Disaster Loans
1. Affordable With Lenient Repayment Terms
Compared to other working capital options, SBA Disaster Loans is an affordable financing option for loan applicants. In fact, if you meet the eligibility requirements, the interest rate won't exceed four percent. A physical disaster loan from the SBA, on the other hand, carries a maximum loan amount of $2,000,000 and may be repaid over 30 years.
2. High Loan Amounts
Disasters can be extremely expensive. In addition to the cost of replacing destroyed property or equipment, you'll need to make up for downtime caused by the disaster. Without enough financing, you'll be forced to allow any debts to accumulate interest. That's why it's beneficial that SBA loans have a maximum of $2,000,000. You may not need the full amount, but having that flexibility ensures you'll have what you need to rebuild.
3. Flexible Use of Funds
The SBA's disaster loans can help you pay for almost anything needed after a disaster. For example, the 
Business Physical Disaster Loan
 can be used for these expenses:
Real estate
Personal Property
Machinery
Equipment
Fixtures
Repairs or Replacements
Also, with an 
Economic Injury Disaster Loan
, you can use the funds to meet your obligations and pay for operating expenses that could've been met if the disaster hadn't occurred.
If you're interested in pursuing additional financing, click the link below.
The Cons of SBA Disaster Loans
1. Eligibility Depends on Your Alternatives
If you can obtain financing elsewhere, you won't be eligible for certain SBA Disaster loans. For the disaster loans you're eligible for, you'll likely be charged a higher interest rate of up to eight percent. You should also keep in mind that the SBA will determine whether you can obtain financing elsewhere.
2. Eligibility Depends on Location
The SBA provides disaster loan programs to businesses that have been affected by a disaster. To be eligible for an SBA Disaster Loan, your business must be located within an area that's in a Presidential or SBA Agency Declared disaster area.
3. Difficult to Qualify For
Unlike typical small business loans, SBA disaster loans are relatively difficult to qualify for. As mentioned, if you have alternatives or you aren't located in a disaster area, you may not be eligible. Plus, the application process can be competitive. In addition to standard application documentation, you'll need to file documents that authorize the IRS to release your tax returns and other information to the SBA.
Conclusion: Is an SBA Disaster Loan Right for Your Business?
Before you apply for an SBA loan, take time to read SBA disaster loan reviews to see if it's the right funding option for you. However, it's important to remember that the application process is fairly complicated and uncertain. Although you may believe that you can't afford other 
financing options
, the SBA may disagree. After weighing the pros and cons, evaluate other financing options so that you can select the best solution for your business.
Editor's Note
: This post was updated for accuracy and comprehensiveness in February 2022.