October 13, 2021
How to Utilize Hotel Financing for Business Growth
In this post, we'll share six suggestions on how to utilize hotel and inn financing to make significant enhancements to your business.
Types of Hotel Loans:
Before you select a hotel lending provider or submit a loan application, you should weigh your options for hotel loans. Below, you'll find a list of financing options that are available to hotel business owners:
Small Business Loans from Alternative Lenders
Business Line of Credit
Traditional Bank Loans
Small Business Administration (SBA) Loans (such as the SBA 504 Loan program)
Commercial Loans
Cash Advances
Credit Cards
Bridging Loans
Equipment Financing
Six Ways to Use Hotel Financing Products:
1. Pay for Interior Updates
First impressions matter! When patrons come to your hotel, inn, or bed and breakfast, they'll want to find a clean, comfortable place to stay that is nicely decorated and features amenities. If your hotel's interior is outdated, with worn furniture and dowdy decorations, they'll likely regret making a reservation. So, to combat this reaction, you should consider using your hotel financing for interior improvements. By giving your hotel's interior some TLC, you could increase the number of bookings your hotel receives, which is certainly your biggest priority! Remember, once your interior projects are complete, make sure to update the photos on your website, Yelp profile, and other listings (like Travelocity or Expedia). That way, future guests can see the beautiful new space you've created.
2. Invest in Marketing Opportunities
It's important to advertise your hotel or inn on as many mediums as possible. Most lodging locations are featured on numerous booking sites, in addition to their own website and social media profiles. If you receive hotel financing, you can use it to create new marketing opportunities for your business. For example, you could pay for a partnership with a reputable booking site, create a sponsored social media campaign, or redesign your website. Regardless of the marketing project that you pursue, you won't regret using your additional financing to invest in your business.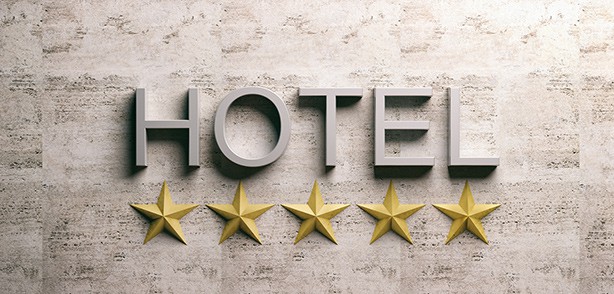 3. Hire More Employees
Your hotel should never feel understaffed; if you don't have enough employees to assist your guests, they won't be satisfied with their experience. Due to this, they will probably not return in the future. Once you receive your hotel or inn financing, you can start the hiring process. Consider which departments are understaffed, such as the front desk or housekeeping. Then, you can hire a recruiter or post job listings to sites like LinkedIn. Once you meet with candidates and hire the right tones, you'll be well-staffed, and your overall operations will run smoother! If you feel that your business has enough employees, but you could use extra help during busy times, you could hire seasonal employees to work at your hotel 
during the holidays 
or other peak seasons. This will ensure that your business can handle the holidays or other busy times, without overworking your regular team.
4. Offer New Amenities
When deciding how to use business financing, it's important to review your current business plan and brainstorm ways that you can stand out against nearby hotels or inns. What amenities do they not offer that you could integrate into your services? Or perhaps your hotel is lacking in certain conveniences, like Wi-Fi or room service. Do your research, and plan for how you can use your additional working capital to invest in these amenities. You might not realize it, but your customers could be more likely to book a room at your establishment if they see that you offer certain features! In addition, to expand your hotel offerings, it might require you to purchase additional real estate. Of course, this investment will be costly, so having access to additional financing will certainly make it easier to start these types of projects.
5. Give Your Landscaping a Makeover
The outdoor appearance of your inn or hotel property can be just as important as the interior! That's why many hotel owners use inn and hotel loans for landscaping upgrades. Whether it's to hire a professional landscaper to manage the day-to-day upkeep, or to 
pay for landscaping technologies
 such as LED lighting and automated sprinklers, your customers will likely take notice.
6. Transportation Services
Customers will appreciate it if you provide transportation services to airports, local attractions, and other nearby destinations. You could even offer transportation to nearby weddings if the bride and groom contact you for a hotel room block. You should aim to make your patrons' stay as seamless as possible, which is why you should consider using hotel loan products for this area. Plus, having transportation services could be another way to earn additional revenue for your hotel.
Are You Ready to Utilize a Hotel Business Loan?
Now that we've explained how you can use financing for your hotel or inn, it's time to start the research and application process! Devise a long-term plan for executing these hotel projects, determine how much financing you'll need, and apply to a reputable lender. If you've already used working capital for your hotel or inn, tell us about your experience in the comment section below!
Editor's Note: This post was updated for accuracy and comprehensiveness in October 2021.