March 22, 2021
Pharmacy Business Loans: How to Apply & Use Them
In addition, despite the rise in big chains, there are more than
22,500 independent pharmacies
in the United States. Nevertheless, purchasing or growing an existing pharmacy typically requires a substantial amount of working capital, resulting in relatively high barriers to entry. This means as a small business owner, you'll likely need a 
business loan
 if you don't have the necessary cash on hand — and a rather large one at that.
Everything You Need to Know About Pharmacy Business Loans:
Why You Need Business Financing for Your Pharmacy:
While pharmacies can be quite profitable compared to other business ventures in the healthcare industry, they're also typically much more costly to start. Some experts estimate you'll need at least 
$300,000
 in working capital to acquire or start an independent pharmacy. If you're already a pharmacy business owner, you may need additional capital to expand or purchase inventory, just to name a few examples. In these instances, a small business loan can be beneficial. Many financial institutions are willing to provide term loans to health professionals because their services are always in demand. This is especially case now as the world continues to fight the COVID-19 pandemic. However, because you'll borrowing a substantial amount of capital, you'll need a strong credit history and solid business plan.
How to Apply for a Pharmacy Business Loan:
Many independent pharmacies pursue loans or business lines of credit from alternative lenders. For example, at Fora Financial, we work with many pharmacy owners and can supply them with loan amounts up to $500,000. When you apply for a pharmacy loan, you may be required to supply proof of cash flow and have a good credit score. The better your numbers, the more likely you are to be approved. If you can't qualify for traditional financing, you may benefit from applying for a U.S. Small Business Administration (SBA) loan. Unlike conventional loans, SBA loans offer a guarantee on part of the loan. In addition, SBA loans require much less capital for a down payment. Typically, it's around 10 percent instead of 25 percent for conventional loans.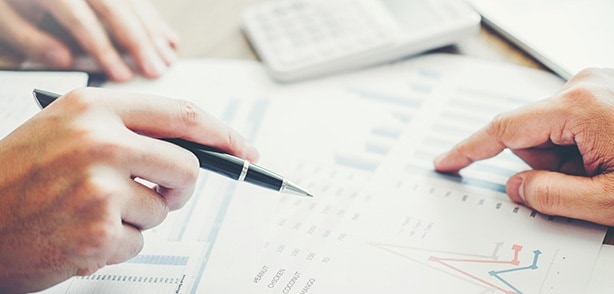 How to Use the Funds:
Pharmacy business loans are commonly used to finance acquisitions. However, you don't need to purchase a new business to apply for or benefit from a pharmacy loan. Here are some other ways that this financing option can help you expand or make your pharmacy more profitable: · 
Hire More Employees:
 If you're currently managing your pharmacy business and serving as its main employee, you might want to consider hiring additional pharmacists to take some of the day-to-day tasks off your plate. A small business loan can help you expand your payroll so you can focus your efforts on more strategic business initiatives. · 
Open a New Location:
 If business is booming, you should consider 
opening another location
 to serve more customers. As the industry becomes saturated, a pharmacy loan can help ensure you're able to stay afloat. Of course, real estate can be expensive, so taking out a loan will allow you to purchase or rent a space that you can comfortably afford. ·
Invest in New Technology:
 In any medical business, investing in the latest technology is key to remaining competitive and providing the best possible service and care to your customers. A loan can help you upgrade your equipment and systems if you haven't done so recently. · 
Remodel:
 In addition, you can use an influx of cash to remodel your pharmacy location. If you haven't had a chance to do this since you purchased your pharmacy, a more modern update might help you attract new customers to your store.
Conclusion: Consider a Small Business Loan to Purchase or Expand Your Pharmacy
Whether you already own a pharmacy or are considering opening one, a pharmacy business loan can help you succeed. Of course, as with any business loan, you'll need to make sure your personal and business finances are strong. If you're unsure whether you'll qualify, you should organize your business plan and financial records to set yourself up for success. In addition, be sure to consider your loan's repayment plan prior to signing any contracts. Although having additional financing is beneficial, you shouldn't take out a loan that you aren't confident that you can repay. Has your pharmacy received additional financing? If so, tell us about how you used your pharmacy loan in the comment section below!
Editor's Note: This post was updated for accuracy and comprehensiveness in March 2021.