February 15, 2021
Shuttered Venue Operators Grant: Should You Apply?
Established by the Economic Aid to Hard-Hit Small Businesses, Non-Profits, and Venues Act on December 27th, 2020, SVOG is designed to provide financial assistance to SVOs who have struggled due to the pandemic. Let's take a closer look at what this grant program entails so you can determine if it makes sense for your organization.
What is the Shuttered Venue Operators Grant?
With the SVOG, live venue operators who qualify can receive up to $10 million in grant funds. This program consists of two waves: an initial grant and a supplemental grant. If you collect the initial grant, you can expect 45% of your 2019 gross revenue. The supplemental grant is equal to 50% of the amount you receive via the initial grant. Keep in mind that you won't be eligible for a supplemental grant until your initial grant has been submitted. You can use your SVOG funds towards numerous expenses such as:
Rent
Payroll
Administrative costs like licensing and fees
Utilities
Maintenance
Debt payments
Independent contractor payments
Local taxes and fees
Required insurance
It's important to note that SVOG funds come with several usage restrictions. You can't use the grant for investments, real estate purchases, political contributions, or interest payments on loans taken out after February 15th, 2020.
Who is Eligible for the Shuttered Venue Operators Grant?
If you'd like the SBA to consider you for the SVOG, you must fall into one of these categories:
Motion Picture Theater Operator: You have at least one auditorium with a screen, fixed seating, and one projector. Your business operates when guests pay a fee in exchange to watch movies at your establishment.
Museum Operator: You run your museum for a certain purpose and consider it your main source of business. Also, you host regular events there and have at least one auditorium with fixed seating.
Talent Agent: You're considered a ticket agent if 70% of your job is to represent live artists. Your ticket sales determine how these artists receive compensation.
Performing Arts Operator or Live Venue: You charge a cover and pay performers with a cut of it. Also, at least 70% of your revenue stems from ticket sales, refreshments, and merchandise.
In addition, your business must prove that it was fully functional by February 29th, 2020 and experienced at least a 25% revenue loss. Also, you should reopen or have a plan to do so on or before the date you receive your grant.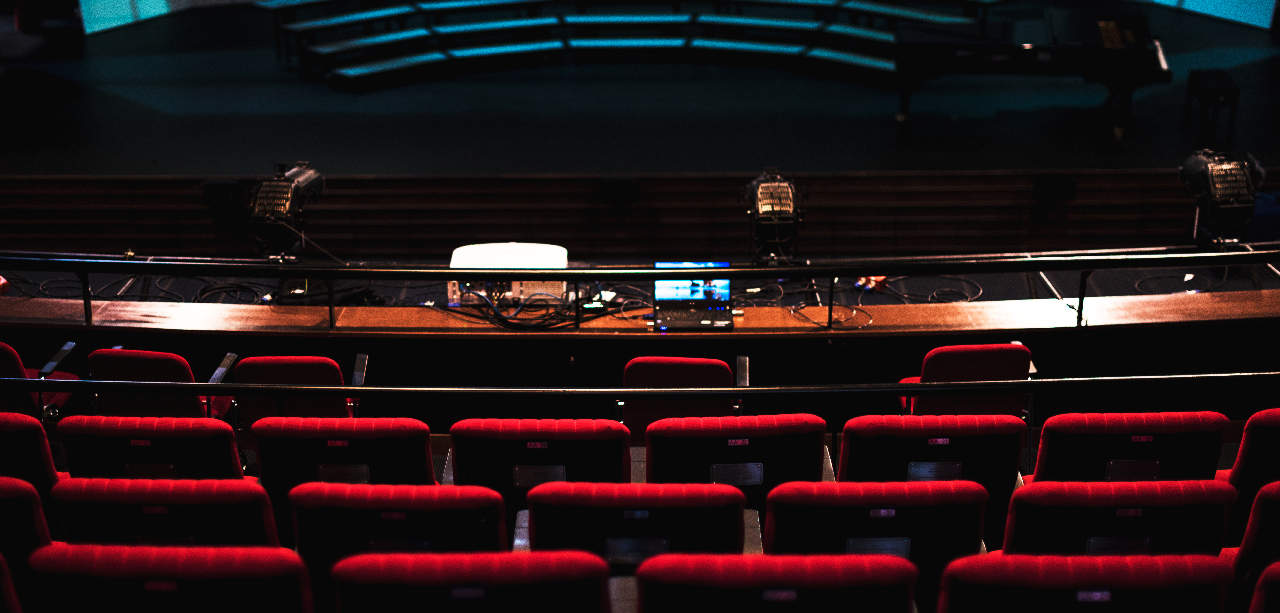 How to Apply for the Shuttered Venue Operators Grant
The SBA, instead of specific banks and other lenders, is distributing SVOGs directly. Therefore, you can apply through them via the online portal. Check the
Shuttered Venue Operators Grant page
on SBA's website often as they haven't begun to accept applications as of February 2021. Once applications are available, however, you can expect shuttered venue operators who have been hit the most financially to have their applications processed first. If you'd like to apply for the SVOG, make sure you register for a Dun and Bradstreet (DUNS) number and create a profile on
SAM.gov
. These are prerequisites for any business who wishes to collect a federal grant. Since it may take a few weeks to complete this process, it's a good idea to start before SVOG applications come out.
Shuttered Venue Operators Grant vs. PPP
The
Paycheck Protection Program (PPP)
was part of the Coronavirus Aid, Relief, and Economic Security (CARES) Act. It offers forgivable loans to small business owners so they can continue operating and keep their employees on payroll. While the SVOG is a grant that you don't have to pay back, the PPP is a loan that you might need to repay. Unfortunately, you may not qualify for both the SVOG and PPP loan. This holds true if you were granted a PPP loan on or after December 27, 2020. The good news is you may still be eligible for the SVOG if you received a PPP loan before December 27, 2020.
Other Coronavirus Relief Options
In addition to the PPP loan and SVOG, there are
other relief options
that can provide you with the funds you need to keep going during these unprecedented times. Here are a few options by the SBA you may want to look into:
SBA Express Bridge Loan: The SBA Express Bridge Loan is for businesses who work with SBA Express lenders. This SBA loan program offers up to $25,000 in fast funding.
COVID-19 Economic Injury Disaster Loans (EIDL): The COVID-19 EIDL is designed for small businesses and non-profit organizations that are facing temporary revenue loss.
Debt Relief: The SBA offers debt relief for small businesses who took out 7(a) loans, 504n loans, and Microloans.
Alternative Financing: There are many lenders that offer business loans to entrepreneurs who have been affected by COVID-19.
Conclusion: Relief for Shuttered Venues is Available
If your business falls under the shuttered venue category, the Shuttered Venue Operators Grant can help you find financial relief in the midst of the pandemic. However, you must meet its specific eligibility and usage criteria. If you do, make sure to compare the SVOG to other relief options. This way you can find the right solution for your unique business.