March 10, 2021
Should You Finance Your Business with Home Equity Loans?
In this post, we'll explain what you can expect if you decide to finance your business with this loan option.
What are Home Equity Loans?
Before we define home equity loans, let's review the meaning of home equity. Your home's equity is the difference between the current value of your house and the amount you owe on your mortgage. The amount of equity you have in your home will determine how much you can borrow through a home equity loan. For example, if your home is worth $250,000 and your mortgage balance is $175,000, you have $75,000 in equity that you may borrow against in a home equity loan. With a home equity financing, you receive one lump sum of money that you repay via fixed monthly payments with interest over an agreed upon term. If you'd like a more flexible financing option, you can choose a home equity line of credit (HELOC). A HELOC works like a credit card because you gain access to a set credit limit and can borrow as much or as little as you'd like. During the draw period (which is usually between 5 and 10 years), you can withdraw the money you need up to your limit. Therefore, you'll only pay interest on the loan amount you borrow. Once the draw period is over, the repayment period will begin. The loan repayment period, which ranges from 10 to 20 years requires you to pay back the principal plus any interest on your borrowed amount. In addition, you won't be able to withdraw more money from your HELOC during the repayment period.
How Can Home Equity Loans Help You Finance Your Business?
If you take out a home equity loan, there are no restrictions on how you have to use the money. For example, you can use it to fund a startup or grow your existing business. Or, you could purchase an existing business or start a franchise. The funds will be available to you to cover the cost of a commercial property, inventory, equipment, employees, marketing campaigns, taxes, insurance, and anything else you need. By being able to spend your home equity financing however you'd like, you'll have the benefit of flexible funding. Other loans, such as some SBA financing options, require you to spend your loan on specific expenses.
Pros of Home Equity Financing for Your Business:
Some of the most noteworthy benefits of using a home equity loan to cover your business expenses include:
Low Interest Rates: If you take out a personal loan from a bank, credit union, or online lender, you may be stuck with a high interest rate. Often, new business owners or those with poo credit end up with higher interest rates than seasoned business owners with good credit scores. Since a home equity loan uses your home as collateral, it offers low interest rates that you may not qualify for elsewhere.
Flexibility: There are many financial products that must be used for specific purchase. If you opt for an equipment loan, for example, you can only use it to purchase equipment. Home equity loans are very flexible because you can spend the funds in any way you'd like.
Longer Repayment Terms: If you can't responsibly pay back a loan within a few years, a home equity loan may be a great option. You'll have far more time to repay the loan and can spread your payments out over a longer time period. In addition, you won't have to take away funds from other areas of your business in order to fulfill your repayment obligations.
Easy to Obtain: As long as you own a home with equity, you shouldn't have any trouble applying for and receiving approval for a home equity loan. You can work with your mortgage lender to expedite and simplify the process.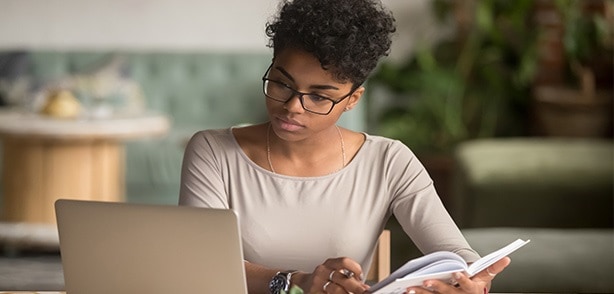 Cons of Home Equity Financing for Your Business:
While home equity loans come with many perks, it's important that you're aware of these drawbacks:
Must Own a Home: You can only use a home equity loan to finance your business if you own a home with equity. This option isn't available to you if you rent a property or don't have any equity in your home.
Put Your Home at Risk: When you take out a home equity loan, you run the risk of losing your home because it's a secured loan. If you default on your home equity loan, the lender can then foreclose your home.
Upfront Costs: Unfortunately, home equity loans come with some notable costs. You may be on the hook for closing costs as well as appraisal fees and title search fees. These can get expensive and increase the overall cost of your home equity loan.
Two Mortgage Payments: If you haven't paid your home off, you'll put yourself in a situation where you have two mortgage payments. They can be costly and significantly reduce your monthly cash flow.
Conclusion: Consider Funding Your Business with Home Equity Loans 
As long as you qualify for them, home equity loans can be an affordable, convenient way to meet your small business's goals. Before you move forward with one, however, be sure to read the terms of the loan carefully. This way you can avoid unwanted surprises and feel confident that you've made a good decision. Lastly, don't be afraid to compare home equity loans to other business loan products. Pursuing a loan from an alternative lender, cash advance, business credit card, or line of credit could be viable options as well.