January 13, 2021
How To Utilize Virtual Office Space For Your Business
Fortunately, there's a way to work remotely while still maintaining a professional appearance; utilizing a virtual office for your small business.
What is Virtual Office Space?
With a virtual office address, you're not renting an actual office. Instead, you gain access to virtual services that you can use while working from home. Using a virtual office space, you access a business mailing address, professional phone number, meeting rooms, and video conferencing services. However, the services offered can vary depending on the provider, so make sure to research different provider offerings. A virtual business address allows you to maintain a more professional image without using your home address or having to pay for traditional office space. This makes virtual offices a popular option among businesses that aiming to reduce their overhead. It has become particularly useful since the start of the
COVID-19 pandemic
, in which businesses were forced to shut their doors and work remotely. In addition, using virtual office space can increase your team's productivity. You won't have to spend your time commuting to work or managing the daily tasks that come with running a physical office.
What Are The Benefits of a Virtual Office?
If you're not familiar with the concept of virtual offices, you may wonder why anyone would choose this strategy. Listed below are some of the biggest benefits of using a virtual office space.
1. Virtual Office Addresses Provide Credibility
Even if you're capable of meeting your customers' needs remotely, appearances still matter. Unfortunately, some people may view your business differently if they know you run a remote team. This is where a virtual office address can be useful. You'll have a physical address to give your clients, so you won't appear unprofessional. Once you're ready to choose your virtual office address, try to pick a location that's centrally located. This will create a good first impression for your clients and make occasional in-person meetings easier.
2. You Can Work From Wherever You Want
Working from home used to be pretty rare, but it's become increasingly popular in the past few years. In addition to the COVID-19 pandemic, people are recognizing the many benefits that come with working from home. Having a remote team won't only save you money, but it can also increase the productivity of your entire team.
One study found
 that employees who work from home are less idle and take fewer breaks during their workday. Another benefit is that your employees get the flexibility to work wherever it suits them. This will likely keep your current employees happy, and make your business more attractive to future employees as well.
3. You Won't Have to Commute
If you hate commuting to work every day, then you're not alone, as
one in four employees
 has quit their job to get rid of their daily commute.
According to CNBC
, the average commute time in the U.S. is 26.1 minutes. That may not sound like much, but it's over four hours a week just spent driving to and from work every day. If you live in a larger city, you can expect your daily commute to be much longer. Washington, D.C. tops the list with an average car commute of 43.6 minutes. With a virtual office address, you can get rid of your daily commute without letting your customers know you're a work from home business.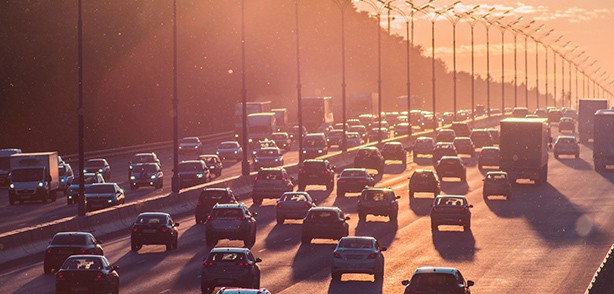 4. Receive Business Support
One of the biggest benefits of virtual office solutions is that you gain access to on-site receptionists and phone services. Plus, the on-site staff can collect, sort, and forward your mail for you. In addition, you may have access to video conferencing services and executive suites for important client meetings, depending on your package. You'll gain these services at a fraction of what it would cost to hire full-time support staff.
5. A Lack of Long-Term Commitment
If you signed an office space lease you'd likely have to commit to renting that property for at least a year. This can put your business at significant risk because your options are limited if you suddenly need to downsize. In comparison, virtual office space doesn't come with any long-term commitments. You can lease these services on a month to month basis and cancel at anytime.
6. Simple Business Expansion Opportunities
When you work from an office, it can be challenging to make the best use of that space. Plus, if your business plans to expand, you may start to outgrow your current space. Due to this, you'll have to decide whether or not you want to upgrade to a bigger location. However, upgrading locations means you'll have less money to put toward other expansion opportunities. In comparison, you won't have these problems with a virtual office address. Since your team is remote, you won't be limited by your current office space, and you'll have more money to put toward other initiatives.
7. Availability for Larger Pools of Talent
Working remotely greatly expands your hiring opportunities because it gives you access to a much wider range of candidates. When you work from an office, you're limited to individuals who live in the area. Ask yourself, what if your dream candidate lives in another state or even another country? This isn't a problem if you run a remote team because that person can work remotely
8. Run A More Cost-Effective Business
It's no secret that employee salaries are often the highest cost businesses have to bear. Of course, hiring employees is an expense that can't be avoided. If you're in the beginning stages of building a business, you'll have to find other
business expenses
to cut from your budget. By choosing not to lease an office space, you could save yourself thousands of dollars on rent every year. Plus, you won't have to pay for office furniture, monthly utilities, or administrative staff salaries.
Conclusion: Consider Opening a Virtual Office
If you want to maintain a professional image without renting an office, then running an online business with a virtual office could be a viable option. A virtual office offers many of the benefits of a physical location, but you get to work remotely and pay a fraction of the costs. Keep in mind that the services will vary depending on the virtual office service you choose. Therefore, be sure to consider all your options and choose the one that works best for your team. [cta-newsletter]