December 19, 2019
The Most Important Types of Business Insurance Policies
Business owners often feel that business insurance is too expensive. However, claims against the business due to a lawsuit are likely to cost much more than the premiums. These lawsuits could also mean game-over for many small business owners.
Don't let your business be part of this statistic. Learn how you can protect your business with the four most important types of business insurance. 
Why Insurance Matters To Your Business
The information provided in this section should be enough to convince you that you need insurance for your business. If it isn't enough, the rest of this article should serve as a guide to help pivot your decision towards getting necessary insurance.
When you started your business, you likely had a dream of becoming your own boss. You built a foundation and hopefully now have a group of loyal customers.However, one lawsuit is all it takes to derail the progress you've worked so hard to build. 
Many cases don't even get to court, as lawyers encourage their clients to settle. Even if you did nothing wrong, you'd spend thousands of dollars defending yourself, with no guarantee of an outcome that's in your favor. This is the main reason lawyers advise settling out of court. Still, you may end up paying a large sum of money for settlements.
In some cases, you'll be contractually obligated to have specific business insurance coverage. You may find that larger companies will not deal with any business that does not have certain coverage. One positive aspect of this is you can turn it into a marketing opportunity.
There may be legal requirements to have certain coverage, too. If you have employees, you may be required to carry workers' compensation insurance by your state. It's worthwhile to check with your state's agencies to learn what insurances are required for your business to have.
The 4 Most Important Types Of Business Insurance: 
There are many different types of business insurance. Does this mean you'll need to get coverage for them all? This isn't typically necessary, but some businesses will have different requirements due to their industry.
In most cases, there are four important types of business insurance to focus on. These insurance policies will cover the legal situations that most businesses face. They should be considered the core four insurance policies that you consider.
Workers' Compensation Insurance
Workers' compensation is a program that most states require many businesses to carry. It covers employees who get hurt or sick on the job. Coverage often includes employees who are on the clock but away from the office. 
The benefits often include hospital and medical bills as well as a portion of pay during the time away from work. Depending on the circumstances, rehabilitation may be covered, as well.
There are some situations where employees won't be covered under workers' compensation, including employees who weren't working during the incident or violated company policies and were hurt as a result. Some injuries may worsen over time, such as repetitive stress injuries. It's likely for these
longer-term situations
to be covered under workers' compensation.
Not all companies are required to carry workers' compensation. For businesses with only a few employees, coverage may not be necessary. However, having coverage can often shield your business from employees suing you. In general, employees can't sue companies that carry workers' compensation, although there are exceptions.
While having workers' compensation can protect your business, keeping the workplace safe is the best action to take. When your employees are safe, they'll make fewer claims on your workers' compensation insurance.
Coverage For Business Property
Disasters such as fires, hurricanes, and tornadoes can cause damage to businesses. These damages can disrupt the operations of the business and are likely to be costly. In certain cases, these damages are so extensive that some business owners never reopen.
Commercial property insurance
can help restore the business to its normal operations. Not all coverage is created equal, though. The type of business and the location can play a role in determining the coverage your business needs.
The biggest aspect of this type of insurance is the number of assets your business owns. How much will these assets affect your business if they are damaged? The answer to this question will help you determine how much coverage you'll need.
Some disasters aren't covered under a business property insurance policy. For instance, flooding insurance is offered by the government and isn't easy to obtain. Therefore, your business would need to satisfy certain conditions to be eligible for this type of insurance.
Another consideration for this type of insurance is replacement value. It's important to understand how your policy will replace the property that is damaged. It may take into account depreciation. Also, if the property you're replacing must be new, you'll need to factor this in when pricing your policy.
Liability Insurance
There are two main types of professional liability insurance that can protect your business: general liability and professional liability. General liability insurance covers your business for incidents that happen to the non-personnel on your premises. Your employees would likely be covered by workers' compensation.
Professional liability is geared towards service-oriented businesses and covers situations due to the negligence of the services performed. This type of insurance is often known as errors and omissions. Malpractice falls under this category as well.
General liability insurance
provides basic coverage for businesses. It's important to understand that this type of insurance won't cover every situation. You'll want the risks associated with your building. 
Some business owners may feel having both general and professional liability is wise for their business situations. If you have a service-oriented business, and you invite outsiders often, it may be the right choice to carry both insurances.
It's a common misconception that being a corporation protects your business from lawsuits. This form of business shields the personal assets of business owners but isn't ironclad. The business assets are at risk. Being a corporation shouldn't be considered a substitute for proper liability coverage.
A recent type of liability that businesses are considering is
cyber liability insurance
. Several companies have been hacked and experienced breaches to sensitive customer data, including credit card information and social security numbers. This insurance can help protect against this scenario.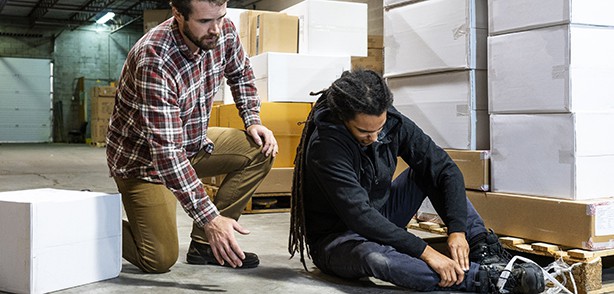 Coverage For Commercial Vehicles
Small business owners often use their personal cars for business purposes. However, this can cause problems as your personal insurance may not cover damages when you are on the job. Although personal policies do cover some business use of vehicles, it's often limited.
If you
use vehicles
as part of your business operations, you'll want to discuss this with an insurance agent. You may have different business uses for each of the vehicles. If so, you can structure your policy to include different coverage options for each of them, which could save you money.
In addition, you may want your employees to use your business's vehicles. This is something that you can discuss with your agent, as it may affect the cost of coverage.
When discussing coverage, ask about the replacement policy for damaged vehicles. Many policies will cover only the current market value of the vehicle. In most cases, the older the vehicle, the less the value. If you depend on your vehicle for your business, this may disrupt your operations, as you won't be able to purchase a new vehicle with the claim.
At Fora Financial, we provide
transportation financing
. We can help you get the vehicles you need for your business.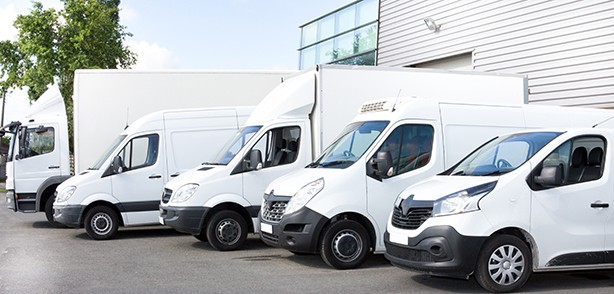 Business Insurance Helps You Sleep Better
It's a shame, but small business owners are often subject to lawsuits. In many cases, these lawsuits have no justification whatsoever. However, they do happen, and you can protect your business with the types of insurance for business described above. When your business has this coverage, there's no question it'll reduce stress.
In addition, you may find that suppliers and customers will feel more secure working with your business when they know you have the proper insurance coverage. This may cause them to continue the relationship because they know you'll survive any legal action that your business faces.
Did you know at Fora Financial, we offer insightful tips and resources, just like the one you are reading now? If you would like to read about leading-edge information, be sure to sign up for our
cnewsletter
. We can help you be in-the-know with current business topics.
[cta-newsletter]