December 03, 2020
How Can Your Small Business Use a General Ledger?
However, if you own an independent business, you may not need necessarily need a general ledger. Still, you should consider using one so that your financial statements and accounts are organized. As we explain the process of creating a general ledger, remember that this will require the double-entry bookkeeping method. This method requires that each debit on one account is accompanied by a credit on another account. We'll explain more about the debit and credit process below.
What Is a General Ledger and How Can You Create One?
Although the basic concept of a general ledger is the same for all types and sizes of businesses, how it's assembled differs in each situation. A general ledger is made up of 
balance sheet
 accounts. This include assets, liabilities, and capital accounts. It also incorporates income statement accounts, which include accounts related to income and expenses. This means, to create a general ledger, you'll need to identify all the accounts. This can include
inventory
, depreciation, owner's equity, and payroll taxes. Then, you'll compile each of those accounts as sub-accounts of the general ledger. Once you've identified the accounts to include in the general ledger, you'll need to prepare a trial balance. The trial balance is a document that 
lists the balances of all general ledger accounts
. By maintaining this, you can ensure that each transaction debits one account and credits another. When everything is compiled in the trial balance, the Accounting Equation, Assets = Liabilities + Shareholder's Equity, must reconcile. If the equation doesn't reconcile, you know there's a mistake somewhere in your account records. This because, as mentioned earlier, each debit on one account requires a corresponding credit on another account.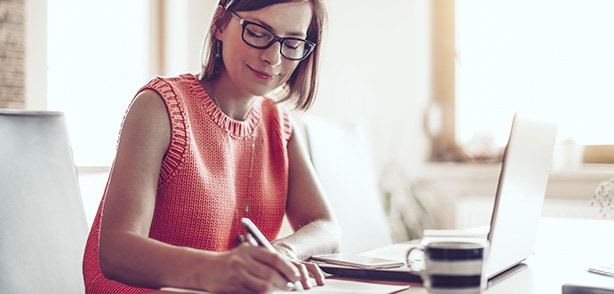 How Do You Use and Update A Ledger?
When you create the trial balance, you'll undoubtedly run into problems. While this may be frustrating, it's one of the primary benefits of preparing a general ledger. This is because you can find and fix any errors within your books. This gives you, potential investors and lenders an accurate picture of your business's cash flow and overall finances at a given point in time. Once you've done the initial work to set up a general ledger, you'll still need to keep it updated. You'll do this by periodically transferring transactions from sub-accounts to the general ledger. Then, you'll prepare a new trial balance to ensure that the new transactions balance out.
Software Advice
 suggests ensuring that your accounting software provides bank reconciliation and the ability to customize. This is important because it allows you to match general ledger balances to bank accounts. Moreover, since your financial structure is unique to your business, you may need to customize your accounting system so it works effectively.
Why Is a General Ledger Important?
The process of assembling a general ledger helps you confirm that your financial data is accurate. This is important because it helps you and anyone else quickly and reliably evaluate your business's overall financial health. For example, if expenses rise dramatically in a given period, you can use your general ledger to determine the cause. In this way, because the ledger is an overview of your business, it provides a high-level view of your finances. This can be instrumental when you're negotiating with investors or lenders because everyone's looking at the same numbers. In addition, assembling a general ledger means all your financial information is in one place. This makes preparing your taxes, 
applying for loans
and handling other tasks, far more efficient.
Conclusion
Whether or not you use a general ledger is up to you. Although it may take time to implement, it's hard to argue for a better system of maintaining an accurate record of all your transactions. However, if you don't have the resources to implement this system, you can probably afford to wait. To get started, meet with your accountant to determine what setting up a general ledger could mean for your business. If you have any questions about the process, feel free to ask them in the comment section below!
Editor's Note: This post was updated for accuracy and comprehensiveness in December 2020.