April 18, 2019
How to Create a Foursquare Business Listing
When promoting your business, you might think of Google, Yelp, and TripAdvisor. However,
Foursquare
 is often overlooked but is great for business owners looking to attract local customers. If you didn't know, Foursquare City Guide is a web and mobile application that helps customers find nearby establishments. The recommendations are sorted by venue type, location, and customer reviews. Along with its sister application, 
Swarm
, Foursquare has 
over 50 million users
. They are located worldwide and check in at 
over 8 million locations
 daily. Learning how to maximize results on your Foursquare business account is vital if you're a
brick-and-mortar entrepreneur
. Your customers likely utilize their phones to make shopping decisions, so you should be visible where they're already looking. To help you achieve this, we're revealing how to use Foursquare for business.
How Can You Use Foursquare to Promote Your Small Business?
1. Control Your Foursquare Business Listing
The first step to using Foursquare is to create your profile. To start, enter your business's name into Foursquare. If a profile for your business already exists, you can
claim your business's Foursquare page
for a small fee. If it doesn't exist, you can go ahead and add your listing. Once you claim your listing, you can make edits, curate photos, and create Foursquare ads. You can even 
view helpful statistics
, such as your store's popularity with Foursquare users, and who your best customers are.
2. Add Information
Be as detailed as possible when completing your profile, and make sure your categorization reflects your business's industry. Foursquare suggests local businesses to users based on their search queries, so it's crucial that your page features accurate keywords. In addition, make sure that you include this information on your listing on Foursquare:
Your business name and location
Phone number
Hours of operation
Links to your website and social media profiles
3. Update Often
Whether you've adjusted operational hours, moved to a new location, or changed phone numbers, update this information on your profile immediately. Nothing is more frustrating for a potential customer than showing up to a business, only to find that it's closed.
4. Create Specials
Use specials to reward customers who check in at your business! For example, if you own a restaurant, you might offer a free dessert with the visitor's meal. Be creative with your offer and encourage customers to take advantage of it. Creating specials can encourage patrons to check-in at your business. Checking in lets your customer's friends know where they are. That means the more people who check in, the more visibility your business will have.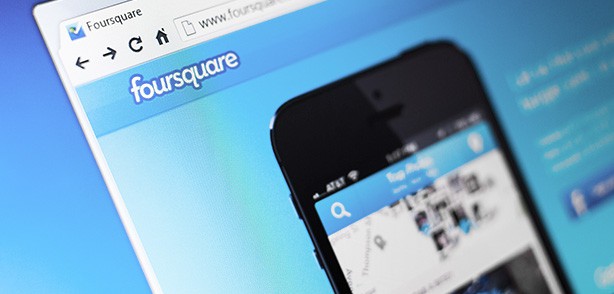 5. Read Reviews
Foursquare allows users to leave "tips" on places they have checked into. These can be positive, such as recommendations for dishes they loved, as well as complaints about bad experiences. Pay attention to what you are doing right and areas you can improve on. Although most businesses will receive occasional negative reviews, you should recognize if multiple people are complaining about the same thing. If this happens, adjust fix recurring issues.
6. Share Tips
You can also create tips on your Foursquare business listing to let people know something they may not otherwise. For example, you could post about your restaurant's specialties, what time "happy hour" is, or if you're hosting a sale.
7. Promote Your Listing
For small business owners with limited marketing budgets, 
advertising on Foursquare
 may be a cost-effective way to drive traffic. Instead of being charged for impressions, you only pay when a customer views your profile or visits your store. The Foursquare website 
features several notable success stories
 from small businesses who saw enormous returns by advertising on their platform. Be sure to explore all Foursquare's promotional options. Aim to target customers that are already looking for local listings related to your industry. For example, you can pay to be listed first when customers in your area search for keywords such as "bars."
8. Research Customers
For street-side establishments looking to drive foot traffic, using Foursquare for business is a no-brainer. However, some entrepreneurs may also benefit from a better understanding of their clientele. That's why Foursquare offers a subscription service called 
Foursquare Analytics
 that 
provides key data points
. By analyzing your customer base, you can make key decisions about how to improve upon your business. Based on your findings, you could create new
marketing campaigns
, or ensure that you're appropriately staffed during peak hours.
Conclusion
Creating a Foursquare account can help you attract local patrons that could become lifelong customers. Now that you've learned how to add a business on Foursquare, you can leverage the platform's audience for this. Hopefully, you'll have customers lined up down the block in no-time!
Editor's Note:
This post was updated for accuracy and comprehensiveness in April 2019.