A New Bakery Weathers Growing Pains
When Carlisle Bakery needed new equipment and help managing expenses, Fora Financial was there.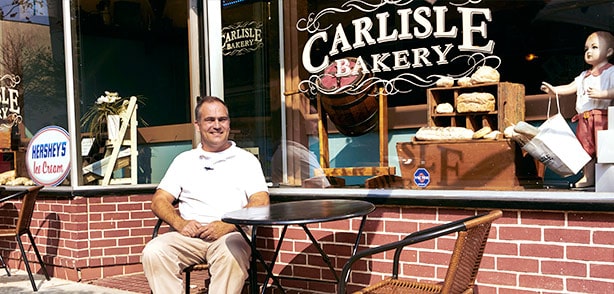 When John Bogonis started Carlisle Bakery in Carlisle, PA, he thought he had the startup thing down — and for about a year, he did. But as the bakery's fortune rose, so did operating costs — payroll, taxes, and insurance. Then there were essential equipment upgrades, like a much-needed walk-in freezer.
He wanted to apply for working capital to get some breathing room. But as a new business, Carlisle Bakery had a slim chance of getting a bank loan. After getting a Fora Financial mailing, John decided to give the firm's offer of quick and easy financing a try. He was pleasantly surprised by the great customer service and flexible capital solutions.
John used part of his funding to purchase that much-needed walk in freezer. Now, he approaches the future with anticipation. "We couldn't do it without the help of Fora Financial," he says. "Its people are just tremendous."
"We couldn't do it without the help of Fora Financial. Its people are just tremendous."
John Bogonis
Owner, Carlisle Bakery, Carlisle, PA