July 19, 2023
Closing the Customer Satisfaction Gap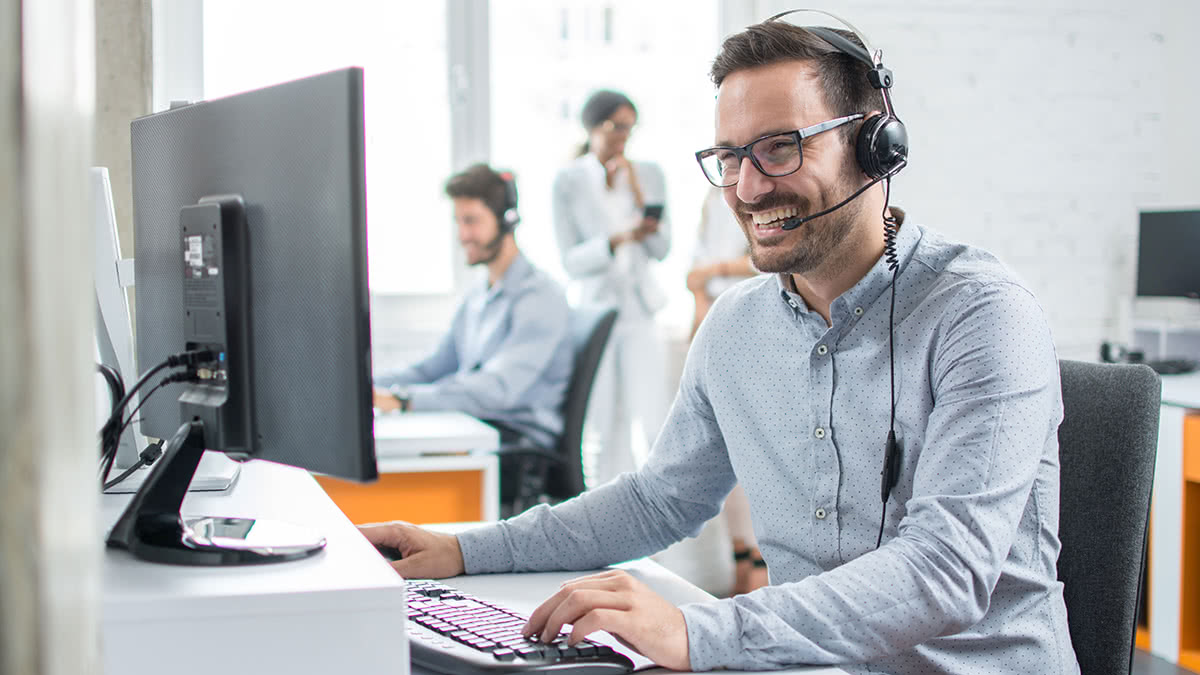 For three years now, my sales team and I have worked with many small-business clients hit by the pandemic and/or inflation. They've stared down challenges such as finding and paying for inventory, maintaining staff, and, as Andrew Gutman wrote in his June column, reluctantly raising prices of goods and services to manage inflation.
While dealing with these challenges, small business owners haven't noticed that these events may have compromised their customers' loyalty. In fact, according to a recent customer loyalty survey from PwC, 61 percent of management felt customer loyalty increased after the pandemic, while only 20 percent of consumers agreed.
This jarring perception gap points to an even greater chasm: The contrast between customers' needs and what they receive at the hands of customer-service representatives. PwC mapped this disconnect in another comprehensive survey. For our purposes here, I'd like to focus on the message within three of its findings:
55 percent of customers surveyed "strongly disagreed" that they're okay with advanced technology replacing people to deliver "great customer experiences."

82 percent of participants want to interact with people more as technology improves.

Only 38 percent of them felt understood by a company's employees.
My takeaway? Customers crave one-to-one personal contact with the companies they patronize, but they're not getting it. So, they're seeking better experiences elsewhere.
Can you make your customer happier?
Feeling gloomy about all of this? Let's try turning these not-so-encouraging findings around: How can you build a customer-service operation that makes unhappy customers content and loyal?
My team at Fora Financial knows a few things about contentment. Of our clients, 46 percent — almost half — have renewed to receive another round of funding. Of those, 60 percent renew more than twice. They're happy right? Yes, because we've nurtured them from their first inquiry to getting funded.
Here's what it takes, based on our experiences, to keep those customers satisfied — and coming back for more.
1. Start by recruiting "the right stuff."
Is your candidate friendly, articulate, and a good listener? Sounds like a no-brainer, but if you're having trouble finding someone with these qualities, where are you looking? Don't write off indirect sales experiences like fundraising drives, community outreach work, and even teaching. These roles require articulacy, approachability, presentation skills, and the ability to persuade someone to act.
2. Be a patient teacher.
Your customer-service reps must understand your firm's policies and procedures and the underlying principles that drive them — and that takes time and practice. Our team takes a crawl-walk-run approach to CSR training. Once the new hire has a firm grasp on our policies and procedures, we'll drill them through a series of mock calls acting out tough scenarios such as customer complaints, complex queries, and other sensitive communications.
You can apply this approach to your operation. Say you're manufacturing and distributing a line of green housekeeping products. When a parent calls and asks if the fumes from your glass cleaner can harm their toddler with asthma, they should leave that conversation feeling secure and trusting that their household's safety is your firm's top priority — even if there's no quick answer to the query. It's the difference between. "Wow, hmm, I have no idea." and "Thank you for asking this important question. Let me research that and get back to you in 24 hours."
3. Ensure excellent, channel-blind service.
You can use all the bots you want. But if you can't maintain a consistent customer-service standard across all channels and platforms, you've failed. Study your customers: Find out what works for them and meet them there.
You may already know from talking with us that no matter how we stay in touch with you — phone, email, snail mail, etc. — the one-to-one relationship you have with your capital specialist endures across platforms.
4. Educate your customers.
Encourage your team to share news affecting your customers. If you own a ski resort, and you've read about advances in binding or boot design, take a moment to send the link out to your customer list. It shows you're up on your industry and you care about your customer's experience — even if it doesn't increase your profits directly.
5. Nurture empathic problem-solvers.
A sale often comes with obstacles the customer might not share right off the cuff. If the parent that was about to enroll three of their children into your SAT prep school pulls out at the last minute, a conversation may reveal they lost their job — and need one of your low-interest payment plans. Or maybe one of the kids just got diagnosed with ADHD, and they didn't know you could address that. Providing information and advice strengthens relationships.
6. Show you care.
My conversations with a small business owner can run a surprising gamut of topics — everything from their current loans, financial plans, and of course, how their daughter's doing in her first season as a soccer goalie. Yep, I'm serious. Meeting your customers where they are may mean taking a trip with them, whether it's to the office, their house, or on the field. And you'll likely enjoy the ride.
7. Listen with your ears (and eyes).
Customer feedback is gold, so don't waste it. Pay attention to your other channels — email, online review sites, and social media among them. Always respond to feedback online as if you received the call at your desk. It's just another way to support — and transform — a troubled customer relationship.
Sure, customers may be harder to retain these days. But harnessing the power of human contact will keep your business growing.
Is there's something working for you that I haven't mentioned? Reach out and tell me all about it... and what the family's up to these days. I'm all ears.
Since 2008, Fora Financial has distributed $3 billion to 35,000 businesses. Click here or call (877) 419-3568 for more information on how Fora Financial's working capital solutions can help your business thrive.