October 10, 2023
Six Reasons Why You (Really) Need a Website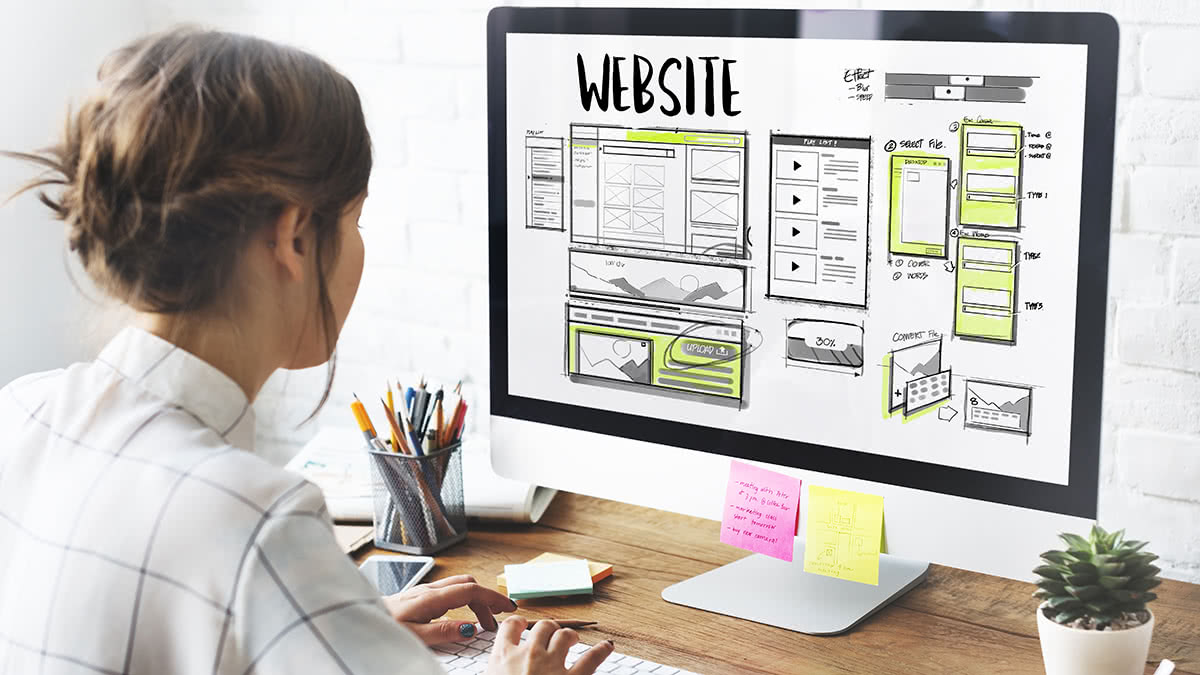 You're sitting at your kitchen table or desk, gathering information about batting cages in the area for your up-and-coming Yankee or Marlin. Five places you've found in your area have their hours, fees, and equipment details posted on their webpage. But one — Benny's Batter-Up Cages and Soft-Serve Ice Cream Stand — doesn't have a website. It does have fun Instagram and Facebook pages with kooky videos of swings gone wrong and huge ice cream cones. But that's about it.
Benny's relies on word-of-mouth and funny videos to drive business. That works, right? After all, those pages are free, and they come with practically built-in audiences, right? But if you, as a consumer, know the drawbacks of this strategy, you're ahead of the game as a business owner.
Overestimating the effectiveness of social media is just one of the reasons why 27% of small businesses have no proprietary web presence. (See Item #1). To whittle down that percentage, let's focus on six great reasons to create a website:
1. You'll own your platform.
A Facebook. Instagram, or TikTok presence is like a house built on leased property. But a website gives your brand a digital headquarters to talk about your unique value proposition and messaging points as much as you like, in as much space as you need. (Note: You still have to be interesting.) Elements such as product and service descriptions, case studies, reviews or testimonies, and regular blog posts, as discussed by Elissa Feldman, Fora Financial's VP marketing, can all engage your customers and prospects.
Notice we're saying customers and prospects. Since your website knows no geographic borders, you can conceivably go global. But if that's not your thing, no worries. However, research indicates that 76% of customers who walk into a place of business have already viewed that business's website.
2. Tell them you're "legit."
Imagine this scenario: Of the four auto repair shops in a small suburb, three have websites that detail their services, include glowing customer testimonials, and post regular discount offers for new customers. Then there's the one without a website. Its Facebook page features some pics of the mechanics at work and the last holiday party. Cute. But if the shop isn't tech savvy enough to have a website, will it know what to do with your car's intricate computer technology? A website says you're arrived in the 21st century, digital calling card in hand.
3. Leverage a flexible sales tool.
Your website is open all day, all week. So when a busy homeowner finally gets a half hour at 11:30 p.m. to sit down and do some research on fence builders, they can see pics of your work, read about your products, and most important, write to you asking for a site visit and quote. When your site functions in this way, it's a showcase that you can update constantly as your products or services evolve.
4. Improve your customer service responsiveness.
A website can become a vital customer-service channel. Much like that nocturnal fence-shopper, a dissatisfied customer can read your FAQs, talk with a live rep (depending on your staff availability) or engage with a chat bot around the clock. These tools can help in diffusing negative interactions and decrease response times on open issues.
5. Build a promotions vehicle.
A website can't (and shouldn't) replace a comprehensive, multi-channel advertising or marketing program. But imagine coming up with a great 2-for-1 or customer-loyalty promotion, then getting the word out in just a few hours. These and other marketing and advertising aspects make a website an extremely cost-effective proposition — especially when paired with smart SEO (search engine optimization) best practices.
6. Tap the power of analytics.
With tools like Google Analytics, you can gain insights into who is visiting your website, which pages they're viewing most, and for how long they're visiting. This is invaluable data for planning marketing strategies or considering which products or services to prioritize. According to HubSpot, webmasters cite these three stats as the most important to track:
| | |
| --- | --- |
| Sales, lead, and conversion rates: | 31% |
| Total monthly visitors: | 30% |
| Click-through rate: | 28% |
When you think about the cost of the average small-business website (see below), these key reasons make it clear that the potentially large return on investment (ROI) is hard to ignore. But even beyond the numbers, you'll soon realize that a website is an essential piece of your digital sales, marketing, and public relations operation.
Websites: A Solid Investment

The qualitative and quantitative benefits of a professional website are hard to deny, no matter how you build it:

Spend as little as $300 to $500 a year to secure your domain name, manage it, and maintain a web-hosting account. DIY drag-and-drop solutions come with dozens of free templates.

A custom site, based on your particular specs opens the door to high-level customization, including animation, interactive elements, and more comprehensive e-commerce features than most plug-and-play services. Prices vary widely according to the Web professional's level of expertise and location, Expect to pay, on average, between $2,000 to $8,000 to launch your digital headquarters.

Source: Digital.com
Since 2008, Fora Financial has distributed $3 billion to 35,000 businesses. Click here or call (877) 419-3568 for more information on how Fora Financial's working capital solutions can help your business thrive.