January 11, 2023
Average Small Business Revenue: What To Know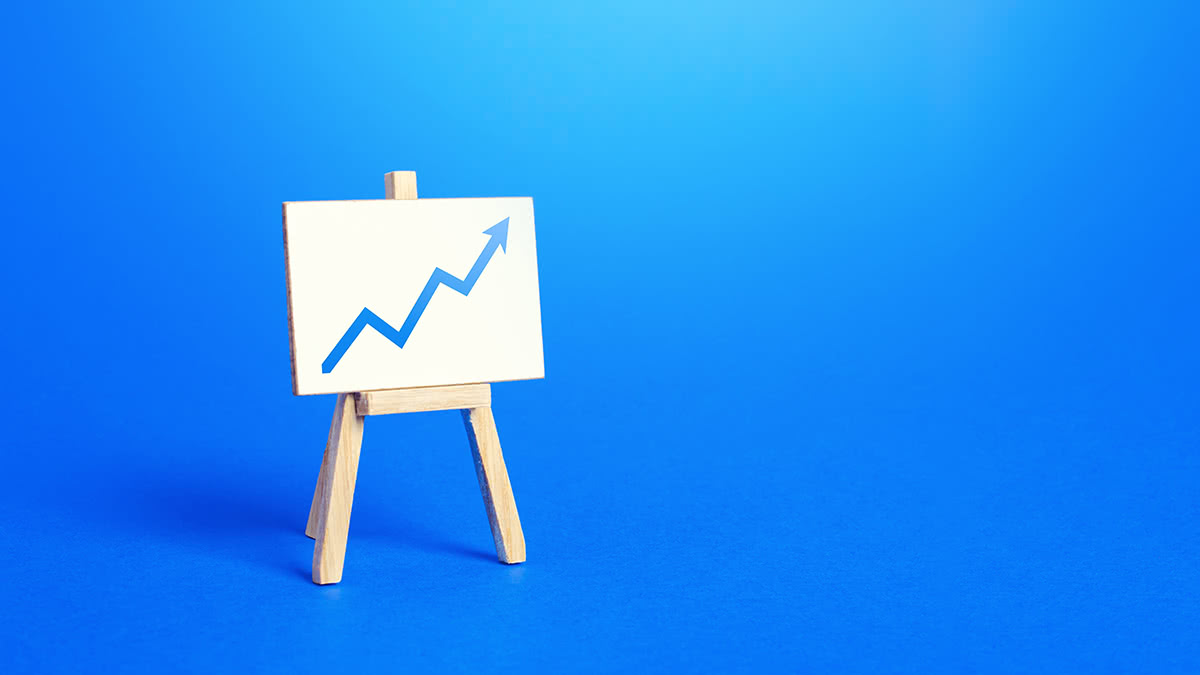 The beauty of becoming a small business owner is that you are not limited in how much you can earn like you are when you work a 9-5 job. While you might expect 1-3% raises in a normal workplace, there is no cap on how much revenue you can earn as a small business owner. This is great news for people who have amazing skills and an entrepreneurial spirit and want to leverage those to create a business that serves people and helps them earn a living.
Small business ownership requires tracking everything from operating revenue to your business expenses. Poor money management, bad cash flow, and even not documenting everything accurately are some of the main reasons why small businesses close in the first five years of operating. It's important to set your business up for success from the start to not only provide a great service or product but also to make a profit long term. Businesses that operate as sole proprietors without any employees make significantly less money than those companies with people on staff.
What Is the Average Small Business Revenue?
The average small business revenue depends on several factors. Whether the owner is male or female, the length of time in business, and whether they have employees or not will impact the average gross revenue for a small business. Additionally, if companies carry a lot of unearned revenue, it can impact their overall financial picture as well. What is unearned revenue? It's something that has been paid for but not delivered yet and cannot be recorded as revenue just yet.
In general, the average revenue is around $44,000 per year for a company with a single owner/employee. Two-thirds of these small businesses make less than $25,000 per year. Most of these businesses are based out of the home. As the number of employees starts to rise, so does the average annual revenue for small business endeavors. In fact, with only 1-4 employees, the average revenue jumps from $44,000 to $387,000. When you start to get up to 9 employees, small businesses can average around a million dollars or more.
How Much Revenue Should a Small Business Have?
To be considered a small business, you need to make less than $27 million. Anything more than this is no longer considered a small business. Additionally, your designation as a small business can be impacted by your industry and the number of employees you have working for you. Some wholesalers for instance are considered small businesses when they have fewer than 225 employees, but fish sellers can only have 100 or fewer employees and be considered small businesses. It's also important to bill your customers correctly so that you don't end up losing money through revenue leakage. That way you can make as much revenue as possible.
Businesses without any employees make an average of around $46,000 per year.

If a company has up to 4 employees, the average revenue jumps to $387,000 per year.

Businesses that employ 10-19 employees generate $2,164,000 on average per year in revenue.

Women small business owners make on average significantly less than men in small business. In 2007, women made an average of $130,000 per year operating a small business while men made an average of $570,000.
How Many Small Businesses Make $1 Million in Revenue?
When the average small business revenue is $1 million, the company likely has at least 5-9 employees working for them. Currently, there are around 36,000 small businesses that bring in $1 million to $2.5 million per year. This number continues to increase as more people start and operate small businesses.
Financial Assistance & Loans
Savvy entrepreneurs know how to leverage loans to grow a business and earn more revenue. When you run a fleet business, for instance, being able to hire new drivers and get more vehicles can significantly increase your revenue in a short amount of time. The right kind of lending can help you lease a vehicle, get insurance, and start paying your drivers before the extra revenue comes in. Opening a new location in a busy part of town can help grow your reach and allow customers to shop with you when they might've felt like it was too far on the other side of the city. Loans can help you secure new space and expand your inventory.
At Fora Financial, we offer numerous loan products to help small businesses reach their company goals and grow over time.
Small Business Loans
Getting the right small business loans can mean the difference between success and failure in your small business. We offer loans in amounts as low as $5,000 and up to $1.5 million to use on your business needs.
Revenue Advance
We make it possible to qualify for a revenue advance at Fora Financial. These advances can help you still operate your business, even when your cash flow varies from month to month. When you deal with contracts and other issues that might slow your business down, these loans make it easy to keep paying your staff and your business bills consistently.
Installment Loans
Another great option to grow your business is with an installment loan. These types of loans are excellent for buying large assets like vehicles and machinery, or even leasing or building new commercial properties.
Conclusion
Building a business is hard work, but with dedication and expertise, you can grow your company from one person to 50 to 100 or more. The average small business revenue will rise as you are able to reach more customers, add new staff members, and leverage the lending from our team at Fora Financial to grow.