January 10, 2021
Starting An Etsy Business? The Top Pros and Cons
Etsy is an online buying and selling platform that started in 2005 and became a publicly traded company in 2015. It's similar to eBay or Amazon Marketplace, but you can only sell handmade items and vintage goods. Although starting an Etsy store can be a lucrative venture, it isn't for everyone. Running a successful Etsy store requires hard work and dedication. Therefore, you should ensure that it's the right selling platform for you before opening a store. In this post, we'll list the top pros and cons of starting an Etsy store. After reading our guide, you can decide if Etsy is right for your business.
What Are the Pros and Cons of Starting an Etsy Store?
Pro: You Can Market Your Business to a Large Audience
Etsy has more than 
81.9 million active buyers
, making it a great place to sell your handmade or vintage items. Buyers come to Etsy seeking specific handmade items, so you already have a built-in audience. Listing your products on Etsy will allow you to potentially get sales from organic search traffic on the Etsy homepage. If you struggle to sell online, listing your products on Etsy could be a great way to make additional sales.
Con: You Can Only Sell Handmade or Vintage Items
Etsy's marketplace includes craft supplies, handmade items, and vintage goods. You must offer items that fit into one of these categories in order to sell on Etsy. Due to this, wholesalers or resellers can't sell their products on the platform. If you fall into this category, you may benefit from platforms like Poshmark, eBay, or Facebook Marketplace. In addition, according to Etsy's reselling policy, you can only resell items in the craft supplies or vintage categories. Etsy prohibits the sale of repackaged commercial items or handmade items that you didn't design or make. If you'd like to learn more about running a successful small business, sign up for our email newsletter below!
Pro: Etsy Offers Built-In Analytics
Business owners should always make decisions using data, and luckily, 
Etsy tracks many metrics
 for you. Your Etsy dashboard will show you stats about your shop, such as:
Traffic to your page
The number of times that consumers have added your item to their favorites
Orders received
Revenue for each item in your Etsy shop
Which customers are interested in items from your store
Having access to Etsy's analytics platform will allow you to improve upon various aspects of your store. For example, if you see that customers have favorited your listing, consider offering them free shipping. This could convince them to make a purchase! Another reason to utilize Etsy analytics is that you can use it to determine your inventory needs. If you see that certain items are selling better than others, you can focus producing more of those items.
Con: Etsy Charges Listing and Transaction Fees
Like most selling platforms, Etsy charges sellers certain fees in order to make sales on their platform. Etsy
charges a $0.20 listing fee
 and takes five percent of your sale as a transaction fee. This includes gift-wrapping and shipping fees. If you use Etsy payments, which allows customers to pay by credit card, you'll be charged a three percent fee. You'll also be charged an additional $0.25. Even if your customers choose PayPal as their payment method, the payment will be processed through Etsy rather than PayPal. Therefore, you'll still be subject to the Etsy transaction fee. Although using Etsy can attract buyers that that might not have found your store otherwise, it's important to consider these fees. If you make more sales on your website or another selling platform, selling on Etsy may not be worth your time. Also, if you sell items that are difficult or expensive to produce, you might lose money by selling them on Etsy. Instead, you may be able to make more sales on your own website.
Pro: It's Easy to Setup and Maintain an Etsy Store
Opening an Etsy shop is easy and only takes a few minutes. They have a 
step-by-step guide
 for shop owners that explains the process. In addition, it's free to open a basic shop on Etsy. While premium features are available for an additional charge, they're not necessary to start an Etsy shop. Etsy's 
Seller Handbook
 answers almost any question you have about selling on Etsy, including information about legal, shipping, taxes, finances. Once you open your Etsy shop, you'll also have access to Etsy's guides on topics such as:
Growth strategies, such as social media tactics, Etsy ads, and offsite ads.
How to write product descriptions that will attract potential customers
Productivity hacks
Optimizing search engine optimization (SEO), so that your listings show up in search results
Once your store is setup, Etsy offers the ability to automatically renew your listing after an item is sold. By selecting this option, you won't have to relist the same item and re-write the listing description. This is beneficial if you sell items that can be re-produced. If you offer unique vintage items, you may need to produce a new listing each time you have something to sell.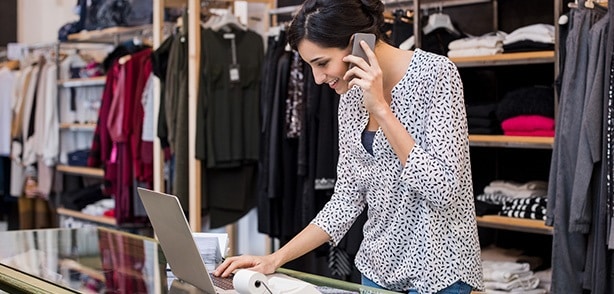 Con: The Seller's Market Could Be Saturated
In 2020, more than 
4.4 million sellers
 sold items on Etsy and that number is projected to keep growing. In the expanding gig economy, more and more entrepreneurs are turning to online business ventures. The top-selling categories are home décor, jewelry, clothing, toys and games, and crafts and supplies. Even if you sell unique items, you'll still be competing with thousands of other business owners who offer similar products.
Next Steps: How Can You Successfully Start Your Etsy Store?
If you think that selling on Etsy could attract new customers, you should learn how to set up your Etsy shop. Here are some ways that you can prepare to sell items on Etsy's platform:
Check out your competitors:
Before you open your shop, look at other Etsy storefronts to see how successful business owners are leveraging the platform. You can see how they photograph items, write listing descriptions, and price their items. By looking at what other sellers are doing, you can gain inspiration for your own store.
Fine-tune your Etsy listings:
Before you list items, make sure that you have ample inventory and that the items are ready to be shipped. Your inventory should be ready to go so that once your store is open, you can focus on making sales. If you sell custom, you should make sure you have enough supplies and communicate turnaround times with potential buyers.
Once your Etsy store is open, you'll need to focus on attracting interested buyers. To start, you should write listing titles and descriptions that include searchable keywords. That way, buyers will see your listings when they search relevant terms. In addition, you should market your Etsy account on other platforms. Many Etsy business owners share their listings popular platforms such as Instagram, Twitter, and their business's website. After you make sales, be sure to remind buyers to write a review about your storefront. Etsy stores that have reviews from happy customers will likely attract more buyers in the future!
Pursue additional business financing:
If your Etsy store becomes successful, you may decide that you need funds to pursue new goals. For example, you may need money to purchase more inventory, hire employees, or pay for marketing costs. Due to this, you may benefit from taking out a business loan for your Etsy store. Once you receive a 
small business loan
, you can use it to invest in your Etsy business's future!
Conclusion: Consider Your Etsy Business Goals
If you have the right product and know how to market it, 
selling on Etsy
 can be lucrative. In fact, one Etsy seller reported making 
$70,000 per month
 selling socks, scarves, headbands on Etsy. Of course, not every seller will find that level of success while selling items on Etsy. However, it's possible to have a profitable Etsy store if you sell unique products, optimize listings, and offer excellent customer service. However, it takes time to start a profitable Etsy business, so you must decide if it's worth the time and effort. Some business owners find that selling on Etsy is too much work. In other cases, they don't want to pay the various fees that sellers are charged. Ultimately, ever business owner is different, and you should consider the pros and cons in this post.
Editor's Note: This post was updated for accuracy and comprehensiveness in January 2022.