February 01, 2020
Why Workflow Software Can Lead To Business Growth
With the right workflow software, you can automate your most important daily tasks and processes. This will free up your time and help your business operate at a higher level.
The Magic Of Workflow Automation
Whether you realize it or not, workflows are at the core of nearly every area of your life. You probably have some kind of routine for most things you do. The question is, are these workflows helping you operate as effectively as possible? In business, a workflow follows a routine set of steps and is designed to achieve a certain outcome.
Workflow automation
is technology that automates manual tasks and reduces the need for human involvement. With workflow automation, you take a manual task, like employee onboarding or
invoicing
, and turn it into a simple, automated system. Creating workflows that are automated will allow your business to operate more efficiently and make it easier for your company to scale. Plus, you and your team will spend less time on mundane, low-quality tasks. Not only will this save you money, but it will give your business a competitive edge. It'll allow your team to focus on the activities that will move the business forward.
Benefits Of Workflow Software
If you've never implemented workflow software before, it can seem overwhelming at first. It may take some time to figure out how to effectively implement workflow management into your business. However, workflow automation is well worth the time and effort. Listed below are the three most significant
benefits of workflow software
.
Improving Productivity by Reducing Inefficiency
One of the biggest benefits of workflow software is that it'll reduce inefficiencies in your business, as you may not be aware of how much time you're spending on repetitive tasks. For instance, how much time are you spending on back-and-forth emails with your employees? Or  are you spending time trying to determine who's in charge of completing a specific task? By automating these processes, you'll know that everything has been delegated and that deadlines are set. This will
improve productivity
and ensures all of your employees are on the same page.
Increasing Standardization, Thus Reducing Risk
Mistakes can be very costly in business. Not only do you have to take the time to address the mistake, but you have to deal with the consequences. Due to this, you should aim to remove the risk of human error whenever possible. One of the reasons mistakes repeatedly occur is that businesses don't have a standardized process for completing certain tasks. By developing workflows, you'll create a repeatable system for the most important elements of your business. This not only ensures that nothing falls through the cracks, but it'll cut down on the number of mistakes that occur.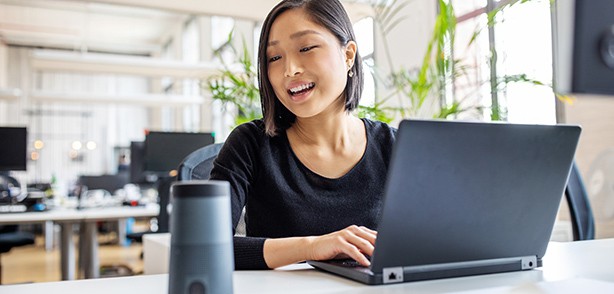 Adaptation To Process Changes
You want to have certain standards in your business, but you should also try to be flexible. Your company's needs will change, and you must be able to change your processes accordingly. The right workflow tool is easily customizable for your business' processes and will be able to grow with your company. This will give you a flexible system that you can continue to improve.
An Example Of A Workflow
Now that you understand what workflow automation is and how the right software can help let's look at a real-life example of this. Employee onboarding is something every company has to deal with. Even though the right onboarding solution can increase employee retention by
as much as 25
percent, most companies don't have a good onboarding process in place. Here is a workflow process that you could implement to improve your onboarding process:
Enter the new employee's contact information into your database
Send that person a welcome letter with information about what to expect
Let them know when their first day of work is
Get the new employee's office space ready to go
Schedule any necessary trainings
Welcome that person and introduce them to the rest of their team
By putting a process like this in place, you ensure that all your bases are covered. The employee has everything they need to get started, and you're making the transition smooth for everyone involved.
Preparing For Workflow Automation
So, how can you
prepare to implement
workflow automation into your business? Well, it's a good idea to start with one process and then build from there. Once you become aware of your company's inefficiencies, it can be tempting to try to change everything at once. However, this is almost always a mistake. First of all, your employees may be very resistant to a lot of sudden changes. And by trying to change too much at once, it's unlikely that these changes will stick over the long run. Identify one process that you want to improve and start there. Begin with a clear endpoint in mind and look for ways that you can automate it. Once you've created a system for this process, you can test it out and continue to make improvements.
Our Final Thoughts
Workflow automation software will track and measure your workflow for you. It allows you to standardize your most important processes and cut out any inefficiencies. This will reduce the risk of human error and help your business operate more smoothly. The right workflow software will be flexible and customizable to the needs of your business. To get started with workflow management, pick one process that you want to automate. Start small and begin with a clear goal in mind. Once you've automated one of your business processes, be sure to measure your results, and continue to make improvements. [cta-newsletter]